Want to help make Hullabaloo a success?
We need volunteers in all kinds of various departments of the festival such as the information booth, flyer distribution, the VIP area, some sponsorship areas, vendor relations, clean up, and festival décor.
Learn more and sign up today!
Flagstaff Hullabaloo LLC is made up of four Flagstaff locals. We love our town and firmly believe that Flagstaff needs more community festival type activities. We are committed to presenting this event for many years to come and hope that you will come and tell everyone you know to come support the Hullabaloo!
The Buzz: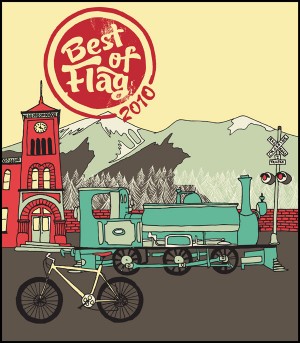 2010, 2011, 2012, 2013, & 2014 Best Event of the Year, as voted on by readers of the Arizona Daily Sun and Flagstaff Live!
Honorable Mention for Top 5 Things in Flag - not bad